Veyx-Pharma is a medium-sized family-owned veterinary pharmaceutical enterprise based in Germany. With our proven products, such as products for reproduction control, enzyme preparations and microemulsions, we ensure the maintenance of your animals' health and productivity. Our product and service offerings meet the consumers' expectations for residue-free healthy food of animal origin. The intensive contact with agriculture and animal keepers leads to products that are needed in practice.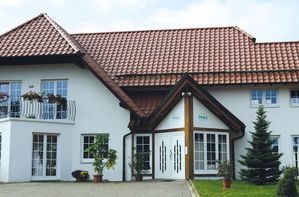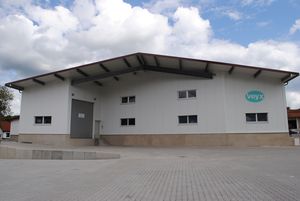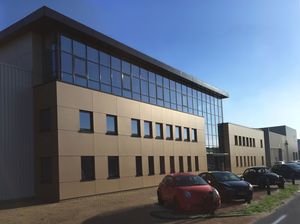 With our approved products such as products for controlling reproduction, enzymatic preparations and microemulsions we ensure the health maintenance and productive efficiency of your farm animals and companion animals. Our range of products and services for farm animals meets the consumer demand for residue-free and safe food of animal origin. The intensive contact to agriculture and to animal owners results in products that are needed in practice.
In addition to production and distribution of veterinary pharmaceuticals, complementary feeds and animal care products, research and development are the most important fields of our company. Via the scientific department Veyx-Pharma fosters close collaboration with universities and research centres at home and abroad. Through responsible and consistent monitoring, efficacy, quality and safety of our products are ensured continuously. These are produced based on modern standards and production facilities. Veyx-Pharma is GMP and QS certified.
Veyx is a registered trade mark:
The veterinary pharmaceuticals have individual trademarks.
The umbrella brand for dietetic/complementary feeds is VeyFo®.
The umbrella brand for animal care products is SanDitan®.
Over the years, the enterprise has become a more and more internationally operating group. Today, this group with their headquarters in Schwarzenborn, Germany, comprises own manufacturing plants for active ingredients, various pharmaceutical forms as well as world wide distibution. Veyx-products are approved for marketing from Chile to China, from Canada to Egypt in more than 60 countries. Veyx-Pharma has subsidiaries in Bulgaria, the Netherlands, Poland and Slovakia.